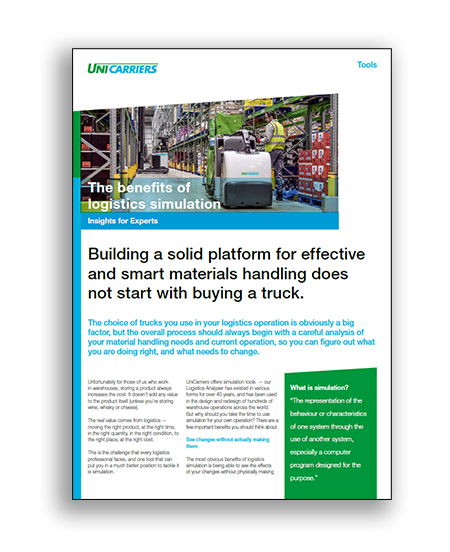 Get answers to the vital issues
Planning logistics projects is not easy, and often a lot of time and money is involved.
That's why it's smart to use logistics simulation to get a preview of your new operation before you even start.
Using technology in this way can help keep stakeholders happy, give your team a common vision of the project, and provide the kind of insight that static calculations can never provide.
Fill out the form on the right to get the guide for free. We'll also email you a copy so you can access it again easily in future.