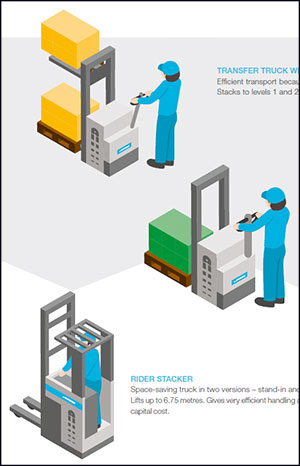 Get the lowdown on the latest trucks
Should you choose a stand-in stacker over a sit-on model? What's the best way to handle bulky loads? What trucks are versatile enough to handle two different operations?
Our guide will tell you. This free PDF gives a clear, illustrated guide to the many different types of forklift truck currently available, and what each kind is suited for.
If you want to know:
The many benefits of stand-in stackers...
How to choose the right order picker to save time and money...
The best way to handle bulky goods and irregular loads...
...fill in the form on the right to get access to the guide.
Complete the form and get the guide today